专家论坛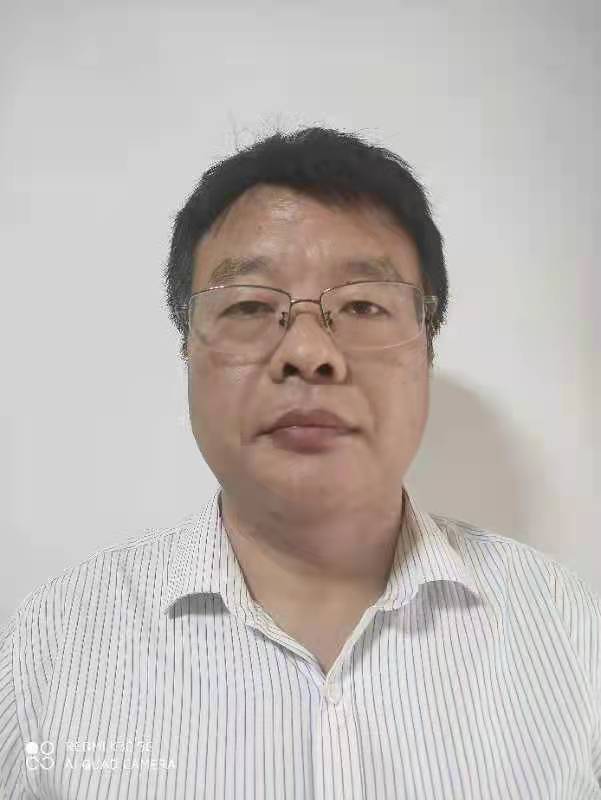 邓旭坤:中南民族大学药学院教授,博士,硕士生导师。武汉仁旭生物科技有限公司董事长。中国药文化研究会水疗康养分会副会长;世界中医药联合会中药饮片专委会常务理事;中国国家南药科技创新联盟副理事长(单位);中华中医药学会中药鉴定分会常务委员;中国医药物资协会道地药材分会常务理事;中国民族医药学(协)会科普分会常务理事;中国中医药信息学会科技创新与成果转化分会常务理事;湖北省实验动物学会常务理事,湖北省毒理学会常务理事;湖北省药理学会常务理事。主持和参与了国家自然基金项目5项,科技部科技攻关计划子课题3项,国家及省部级课题10余项;先后获得各类科研经费共计约600余万元,与深圳正阳生物科技公司、湖北凌晟制药有限公司、江西康熊控股实业集团、抚州中诺药业有限公司、大湾区大健康国际创新研究院、香港中艾国际集团公司、资溪康仁堂生物开发公司等国内知名企业进行深度合作,为企业和社会带来经济效益2000余万元。香港"求实"奖学金获得者,获得教育部高等学校科学研究优秀成果(科学技术)自然科学奖二等奖(2019年),中国产学研促进会创新成果优秀奖(2019年),世界中医药联合会中医药国际贡献奖-科学进步二等奖(2020年)等奖励;发表90余篇学术论文(其中SCI收录20余篇);申请国家发明专利14项,并获得6项授权。参编《中国毒性民族药志》、《药理学实验与指导》、《药剂学》等教材与专著6部。近年来积极参与了国家精准扶贫计划和国家"一带一路"国际传统医药国际合作工程,是云南省墨江县哈尼族医药研究的终生首席顾问以及湖北省巴东和长阳两县中医药发展的专家组成员,为2018年"一带一路"世界传统医药战略合作联盟"武汉宣言"的主要起草和倡议人之一。目前已经与国内二十多所高校和研究机构合作,正在筹建中国胆汁药物科技创新研究院和"一带一路"国际传统医药战略合作联盟实验室。
Xukun Deng(PhD), professor and master supervisor of School of Pharmacy, South-Central University for Nationalities. and chairman of Wuhan Renxu Biological Technology Co., Ltd.
Vice president of Hydrotherapy Nutrition Association of China Pharmaceutical Culture Society; Standing director of the Chinese Medicine Decoction Pieces Special Committee of the World Federation of Chinese Medicine;Vice President of Chinese National Alliance for Science and Technology Innovation of Southern Medicine (Unit) ,Standing member of Chinese Medicine Identification Branch of China Association of Traditional Chinese Medicine; Standing director of the authentic Chinese medicinal materials association; Executive director of Science and Technology Innovation and Achievement Transformation Branch of China Information Society of Traditional Chinese Medicine; Standing director of the Science Popularizing Branch of the Chinese Association of Ethnic Medicine (Association), standing director of Hubei Experimental Animal Society, standing director of Hubei Toxicology Society;Director of Hubei Pharmacology Society.He has presided over and participated in 5 projects of the National Natural Science Foundation of China, 3 sub-projects of the Science and Technology Research Program of the Ministry of Science and Technology, and more than 10 national and provincial projects.It has obtained various scientific research funds totaling about 6 million yuan. It has carried out in-depth cooperation with well-known domestic enterprises such as Shenzhen Zhengyang Biotechnology Co. LTD, Hubei Lingsheng Pharmaceutical Co. Ltd.,Jiangxi Kang Bear Holding Industry Group, Zixi Zhongnuo Pharmaceutical Co., Ltd.,Greater Bay Area Big Health International Innovation InstituteHong Kong Zhongai International Group Co Fuzhou Kang Ren Tang Biological Development Co., Ltd., and brought economic benefits of more than ¥20 million yuan to enterprises and the society.Hong Kong "Truth-seeking" scholarship winner, the Ministry of Education of Higher Education Scientific Research Achievements (Science and Technology) Natural Science Award Second Prize(2019), China Association for the Promotion of Industry, Education and Research Outstanding Innovation Achievements Award(2019),World Federation of Traditional Chinese Medicine International Contribution Award - Scientific Progress Second Prize (2020)and other awards; More than 80 academic papers have been published (more than 20 of them are included in SCI).We have applied for 12 national invention patents and obtained 5 authorization. Participated in compiling 6 textbooks and monographs, such as "Chinese Journal of Toxic Ethnomedicine", "Pharmacological Experiment and Guidance", "Pharmacy", etc.
In recent years, he has actively participated in the national targeted poverty alleviation plan and the national "One Belt And One Road" international traditional medicine international cooperation project, and he is the lifelong chief consultant of Hani medical research in Mojiang County, Yunnan Province, and a member of the expert group on the development of TCM in Badong and Changyang County, Hubei Province, and one of the main drafters and initiators of the Wuhan Declaration of "One Belt And One Road" of the world traditional medicine strategic cooperation alliance in 2018.
At present, it has cooperated with more than 20 domestic universities and research institutions, and is preparing to build Chinese Bile Medicine Science and Technology Innovation Institute and the "One Belt And One Road" international traditional medicine strategic cooperation alliance laboratory.
近三年发表的代表性论文:
2021年:
Chenxi Dai, Arslan Yusuf, Hui Sun, Guangwen Shu, Xukun Deng*. A characterized saponin extract of Panax japonicus suppresses hepatocyte EMT and HSC activation in vitro and CCl4-provoked liver fibrosis in mice: Roles of its modulatory effects on the Akt/GSK3 beta/Nrf2 cascade. PHYTOMEDICINE. doi: 10.1016/j.phymed.2021.153746
Guangwen Shu, Arslan Yusuf, Chenxi Dai, Hui Sun, Xukun Deng*. Piperine inhibits AML-12 hepatocyte EMT and LX-2 HSC activation and alleviates mouse liver fibrosis provoked by CCl 4: roles in the activation of the Nrf2 cascade and subsequent suppression of the TGF-β1/Smad axis. FOOD & FUNCTION.2021. doi: 10.1039/d1fo02657g
2020年:
Yongshen Ren, Jiao Ai, Xinqiao Liu, Shuai Liang, Yao Zheng, Xin Deng, Yan Li, Jing Wang, Xukun Deng, Lin-Lin Chen. Anticoagulant active ingredients identification of total saponin extraction of different Panax medicinal plants based on grey relational analysis combined with UPLC-MS and molecular docking. JOURNAL OF ETHNOPHARMACOLOGY. doi: 10.1016/j.jep.2020.112955
YongShen Ren, Yao Zheng, Huan Duan, Lei Lei, Xin Deng, XinQiao Liu, ZhiNan Mei, XuKun Deng*. Dandelion polyphenols protect against acetaminophen-induced hepatotoxicity in mice via activation of the Nrf-2/HO-1 pathway and inhibition of the JNK signaling pathway. CHINESE JOURNAL OF NATURAL MEDICINES. doi: 10.1016/S1875-5364(20)30011-X
舒广文, 阿尔斯拉•玉苏甫, 邱韵涵, 戴晨曦, 邓旭坤*. 维吾尔药复方待比地力对顺铂所致小鼠肾损伤的保护作用[J].中南民族大学学报(自然科学版),2020,39(05):478-482.
徐瑞, 刘钊, 付千, 段欢, 邓旭坤*.竹节参多糖对对乙酰氨基酚诱导的小鼠肝损伤的保护作用[J].中南民族大学学报(自然科学版),2020,39(01):51-55.
邓鑫, 任永申, 雷蕾, 郑尧, 李燕, 廖矛川, 邓旭坤*, 张萍. 复方竹节参颗粒对缩宫素诱导的原发性痛经的影响[J].中成药,2020,42(01):55-61.
2019年:
Guangwen Shu, Yunhan Qiu, Ji Hao, Qian Fu, Xukun Deng*, Nuciferine alleviates acute alcohol-induced liver injury in mice: Roles of suppressing hepatic oxidative stress and inflammation via modulating miR-144/Nrf2/HO-1 cascade. JOURNAL OF FUNCTIONAL FOODS.doi 10.1016/j.jff.2019.04.055
Guangwen Shu, Yunhan Qiu, Ji Hao, Qian Fu, Xukun Deng*, gamma-Oryzanol alleviates acetaminophen-induced liver injury: roles of modulating AMPK/GSK3 beta/Nrf2 and NF-kappa B signaling pathways. FOOD & FUNCTION.doi 10.1039/c9fo01808e
舒广文, 邱韵涵, 付千, 段欢, 余惠凡, 邓旭坤*.桑葚总多糖对对乙酰氨基酚诱导小鼠急性肝损伤的保护作用[J].中南民族大学学报(自然科学版),2019,38(03):377-382.
邓旭坤, 余惠凡, 刘钊, 舒广文, 郑燕, 段欢. 绵萆薢化学成分研究(Ⅱ)[J].中南民族大学学报(自然科学版),2019,38(03):411-414.
黄旭, 郝吉, 李薇, 蔡梦珊, 邓旭坤*, 舒广文. 石榴籽油对D-半乳糖诱导衰老小鼠免疫功能的调节作用[J]. 中国食品学报. 2019,19(07)
邓旭坤, 付千, 舒广文, 郑燕, 徐瑞, 邱韵涵, 段欢, 余惠凡. 鞣花酸对顺铂引起小鼠急性肾损伤的影响[J]. 中南民族大学学报(自然科学版). 2019,38(02)
付千, 徐瑞, 段欢, 余惠凡, 邱韵涵, 舒广文, 邓旭坤*. 刺山柑乙酸乙酯部位对APAP诱导肝损伤的保护作用及体外抗氧化活性测定[J]. 时珍国医国药, 2019, 30(03): 520-523.
2018年:
Guangwen Shu, Shanqing Jiang, Jun Mu, Huifan Yu, Huan Duan, Xukun Deng*, Antitumor immunostimulatory activity of polysaccharides from Panax japonicus C. A. Mey: Roles of their effects on CD4+T cells and tumor associated macrophages. INTERNATIONAL JOURNAL OF BIOLOGICAL MACROMOLECULES. doi 10.1016/j.ijbiomac.2018.01.011
Wei Li, Yunhan Qiu, Ji Hao, Chi Zhao, Xukun Deng*, Guangwen Shu,Dauricine upregulates the chemosensitivity of hepatocellular carcinoma cells: Role of repressing glycolysis via miR-199a:HK2/PKM2 modulation.FOOD AND CHEMICAL TOXICOLOGY.doi 10.1016/j.fct.2018.08.030
Zhenpeng Qiu, Cong Zhang, Junxuan Zhou, Junjie Hu, Lei Sheng, Xin Li, Liang Chen, Xiang Li, Xukun Deng, Guohua Zheng,Celecoxib alleviates AKT/c-Met-triggered rapid hepatocarcinogenesis by suppressing a novel COX-2/AKT/FASN cascade. MOLECULAR CARCINOGENESIS.doi 10.1002/mc.22904
李薇, 郝吉, 张浪, 黄旭, 邓旭坤, 舒广文. 石榴籽油在D-半乳糖诱导的衰老小鼠体内的抗氧化作用[J]. 中国油脂, 2018, 43(02): 55-59+64.
舒广文, 邱韵涵, 李薇, 付千, 谌业珺, 邓旭坤*. 荷叶总生物碱激活肝脏AMPK/Nrf2通路缓解对乙酰氨基酚诱导的小鼠急性肝损伤[J]. 天然产物研究与开发. 2019, 31(02): 198-203
邓旭坤*, 段欢, 刘钊, 舒广文, 江善青, 余惠凡. 黄精多糖对环磷酰胺诱导小鼠免疫抑制的影响[J]. 中南民族大学学报(自然科学版). 2018,37(02): 49-53.